A paulownia wooden box plays a supporting role for keeping what is stored inside, however,
it is also an art craft itself. Our devoted skilled craftsmen properly hand-make paulonia
wooden boxes one by one with their soul.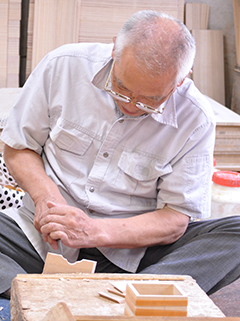 Traditional manufacturing technique
practiced ever since Edo period.
The grain patterns unique to paulownia wood appear to
the surface by using the traditional technique that has
been practiced ever since Edo period. The finished
smooth texture achieved by repeated careful polishing
truly reflects the beauty and heart of Japan.
We use the top grade paulownia wood from the
North America to pursue the beauty and high quality.
See how our craftsman makes our boxes.